Fees
Pointe Rocks operates 3 terms per year as with the academic year:
2022 to 2023
Summer Term Dates 2023
Commences Friday 21st April and ends Saturday 10th July
No classes on 2nd & 3rd June - Half term Break
Exams on Friday 14th and Saturday 15th July
Classes will not be held in the half term holidays – 2 week break.
Prices
POINTE ROCKS CLASSES - 11 WEEK TERM
30 minute classes £49.50
35 minute classes £52.80
40 minute classes £56.10
45 minute classes £60.50
Pointe Class £20 per term
Modern Dance Class: Saturday £56.10, Friday £49.50 **
**modern fees reduced to £50 & £44 for ballet students
What Next?
Contact Us or call 07968 278201 or 01903 412336 if you want to discuss anything with Kelly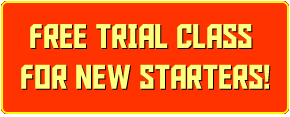 Enrolment
Download and print the enrolment form. Complete and sign the from and return to Kelly Holliday at Pointe Rocks. Full address details on the Contact page.